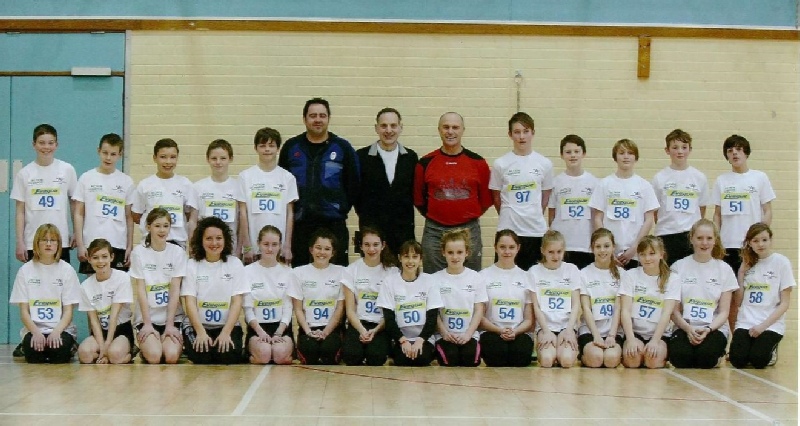 Pictured above are the Somerset under 13 and under 15 teams just before the start of the Regional Sportshall Athletics Championships that took place at Torbay on 1st March 2014.
The Somerset under 13 boys and girls put up a valiant fight against other teams from the South West but last minute withdrawals and substitutions affected the strength of both teams. The under 15 girls team comprised only 6 athletes, which meant that some events could not be covered at all.
Facing some of the strongest teams we have seen in recent years, especially the Avon teams who literally towered over the Somerset athletes - they were very tall - our athletes were challenged by some very strong competition. Despite this all the Somerset athletes competed with enthusiasm and determination but sadly most of the events were dominated by the Avon athletes.
A great effort by all the Somerset athletes - well done guys - awesome!!